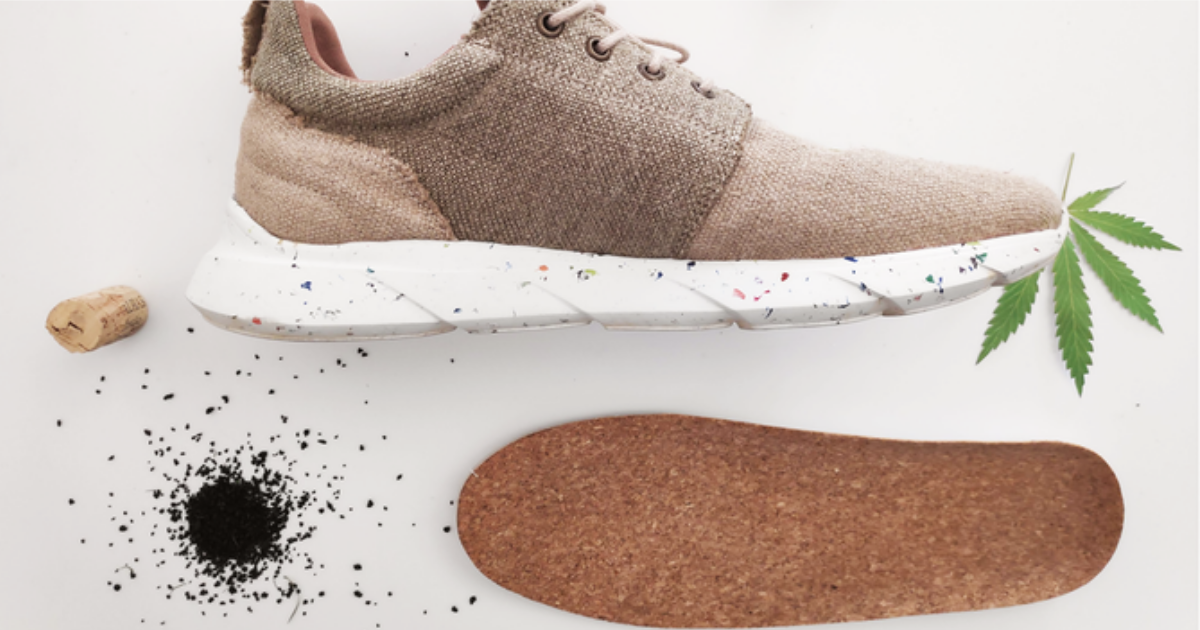 Production of the world's first waterproof cannabis shoes is set to begin in July after a Kickstarter campaign tripled its target within the first week.
DopeKicks trainers will be made from recycled rubber soles, cork insoles and water-resistant hemp fabric.
The vegan brand prides itself on being a environmentally friendly company. DopeKicks will be manufactured in Portugal using ethical labour and supporting individual hemp farmers.
DopeKicks has pledged that their trainers will be made "For the city. For the outdoors. For the planet."
In an update posted on their Kickstarter page, the creators wrote:
"People have spoken! They want a waterproof, vegan, eco-friendly, recycled, cannabis ? shoe, and that means that we are here to stay and that we are one step closer to change this super dirty industry.

"Thanks for believing in us ?"
The team spent four months travelling and sampling different textures before settling on the hemp material that offered strength while remaining durable and flexible.
a secretive special coating will be added to keep them rainy day-resistant and very easy to clean. The insoles will be made from natural tree growing cork, making the trainers anti-fungal and temperate regulating.
Hemp is extremely versatile and has minimal impact on growing soil. Its enduring strength makes it perfect for trainers.
The fashion industry has recently seen an influx of hemp clothing brands in recent months but many others have been ploughing the fields for a while.
Nomads Hemp Wear has created stylish, fair-trade eco-fashion that is both durable and comfortable and offer an extensive range of men's and women's clothing, accessories and shoes.
Similarly, Hemp Apparel Recreator were launched in 2012 with a vision to ensure sound, eco-friendly quality from seed to stitch by 'cultivating key relationships in the hemp fiber supply chain in the United States and abroad.'